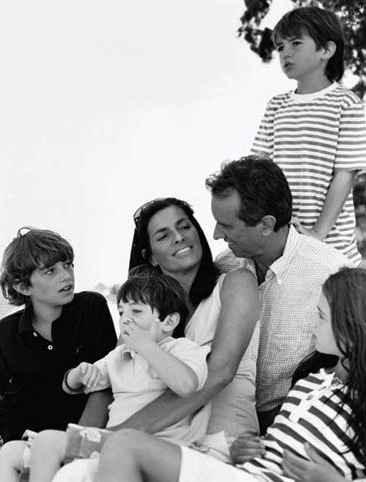 Mary Richardson Kennedy tragically and selfishly committed suicide by hanging herself in the barn of the Kennedy's Westchester, New York home in May 2012. She killed herself during the midst of a 5-year acrimonious, high-conflict divorce from Robert Kennedy, Jr., after threatening to commit suicide multiple times throughout their tumultuous and abusive marriage.
The Richardson family has gone to great lengths to portray Mary as a long suffering victim of Bobby, Jr. and his multiple infidelities during their marriage. Of course, the Richardsons conveniently forget that the Kennedy's relationship began as an extramarital affair while Bobby was still married to his first wife, Emily Black Kennedy.
So who is the villain and who is the victim in this sordid mess?
Was Bobby Kennedy, Jr. the abusive, philandering husband who drove Mary Richardson Kennedy to drink and suicide?
Or was Mary a highly destructive, emotionally and physically abusive, yet publicly high functioning and charming woman who kept Bobby trapped in a violent relationship by employing FOG (fear, obligation, guilt) and drove him to seek comfort outside of their relationship?
The Women-Are-Always-The-Victim/Mommies-Can-Do-No-Wrong Brigade have been out in full force condemning Bobby Kennedy, Jr. and his family since her suicide. They also condemned Kennedy for wanting to participate with his children in their mother's funeral after the stunt the Richardson family pulled trying to bar Kennedy (further traumatizing the Kennedy children). It's been pretty ugly, in fact. The Richardsons and Women-Are-Always-The-Victim proponents have vilified Bobby and his new partner, Curb Your Enthusiasm actress Cheryl Hines, ever since.
In what seems to be an effort to set the record straight in a particularly nasty smear campaign being conducted by Mary's negative advocates aka her family of origin, Bobby Kennedy's divorce and custody affidavit was recently leaked to Newsweek. News reports have been published by The Daily Beast, The New York Post, and several other publications. Newsweek released 8 pages of the 60-page document.
Kennedy's affidavit begins with the following statements:
I, the Plaintiff in this action . . . am writing this affidavit in support of a motion requiring Mary Richardson Kennedy ("Defendant") against whom I filed this divorce action of May 2010, to sign a temporary child custody agreement guaranteeing my fair access to our four children  . . . until such time as a permanent custody agreement and divorce decree is so ordered by this court, and in support of a motion for a protective order:

a.  To require Defendant to stop her physical attacks against me;

b.  To require Defendant to remain sober in the presence of our children;

c.  To require Defendant to stop efforts to physically restrict my movements including preventing me from driving my car or moving freely from room to room or acting to remove myself from her presence;

d.  To require Defendant to stop verbal abuse directed toward me including refraining from all telephone calls and conversations with me that are not directly pertinent to scheduling for our children.

e.  To require Defendant to stop stealing my personal property including suitcases, cell phones, toiletry kits, prescription drugs, wallets, passports, computers, papers, briefcases and other items.

f.   To forbid Defendant from making uninvited visits to my home at ———– and my summer home at ———–.

g.  To forbid Defendant from entering my car uninvited.

h.  To prohibit Defendant from following me on vacation trips or business travel where I have asked Defendant not to come.

i.   To prohibit Defendant from making disparaging remarks about me to our children,

j.   To stop Defendant from engaging in discussion about our marriage in the presence of our children.

k.  To prohibit Defendant from threatening suicide in front of the children.

1. To restrict communication between Defendant and myself to written communication by fax, email, text or by a special website http://www.ourfarnilvwizard.com/0fw/ which empowers families to help themselves, track parenting time, reduce divorce conflict and remove the "he said/ she said" that keeps families returning to family law court over joint custody and co-parenting issues. The mandatory use of this website has been court ordered in contested custody cases throughout the USA and Canada.
I read the publicly available portion of Mr Kennedy's affidavit and it was like reading one of the hundreds of thousands of comments posted by men and women on the Shrink4Men Website, Blog and Forum who have been the targets of abuse of Narcissistic, Borderline and other high-conflict personality disordered partners, exes and family members. By his affidavit, it seems clear that Mary:
was both physically and emotionally abusive to Bobby and the children from his first marriage and, at the very least, emotionally abusive to the children he shared with Mary;
was an active alcoholic
engaged in stalking and harassment behaviors
engaged in parental alienation
used suicidal threats to manipulate and emotionally blackmail Kennedy
engaged in gaslighting (e.g., stealing documents, passports, keys and then claiming no knowledge of the items whereabouts), smear campaigns and other classic abusive behaviors
murdered a small family pet in order to force interaction with Kennedy after the separation
Many Relationships with Borderlines are Forged through Similar Childhood Traumas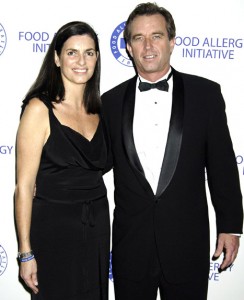 Bobby Kennedy, Jr. comes from a famously dysfunctional family marked by very public tragedies, addictions and other issues. His father was murdered when he was a young child and he became a heroin user in early adulthood (he has been in recovery for many years now). Mary had a similarly dark childhood, including the loss of her father and struggles with anorexia and alcoholism. It would seem that the former couple's early life tragedies helped to create a strong and codependent bond between them, which is the case in many BPD couplings.
An Intense, Passionate, "Fated" Beginning and the Urgency to Commit
In his affidavit, Kennedy recounts how he and Mary fell in love. He describes their intense bond and all the many wonderful qualities Mary possessed during their courtship that caused him to fall in love with her. They shared similar backgrounds, shared similar struggles, Mary was best friends with Bobby's sister, Kerry, they were both passionate about environmental issues and social justice and enjoyed travel adventure.
During the courtship and love bombing stage with a BPD, the individual with BPD will mirror their partner's passions and interests. These relationships are often characterized by an accelerated intense intimacy (fueled by the borderline pathology to secure a love attachment) with a rush to commit either through emotional pressure or "accidental" pregnancies.
Kennedy states in his affidavit that he fell passionately in love with Mary in 1993 while he was still married to his first wife. They then married in 1994 three weeks after his divorce from Emily Black was finished. At the time of the marriage, Mary was 6 months pregnant with their son Conor.
When the Mask Starts to Slip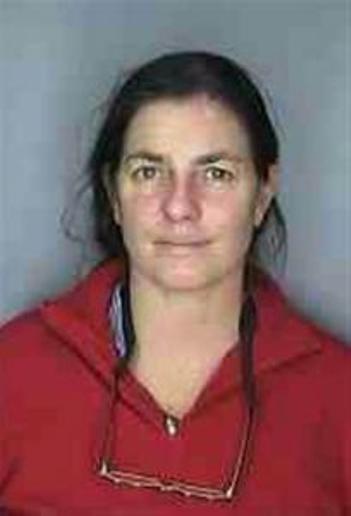 Once a relationship has been established with a woman with Borderline Personality Disorder, it's very common for their personality to dramatically change after they have secured an attachment either through marriage (i.e., because they know Family Court will aid and abet women in financially raping their ex-husbands and grant even the most abusive women primary custody) or the birth of a child (i.e., a child becomes an abandonment insurance policy, hostage and/or weapon. Borderline women are especially adept at abusing and controlling their partners via their children).*
The Daily Beast reports that Kennedy says Mary's abuse and violence began after she became pregnant with their first child before they were married:
"Mary's violence and physical abuse toward me began before we were married . . . Soon after Mary became pregnant with our first son, Mary, in a sudden rage about my continued friendship with [my ex-wife] Emily, hit me in the face with her fist. She was a trained boxer and I got a shiner. Her engagement ring crushed my tear duct causing permanent damage … Mary asked me to lie to her family about the cause of my shiner."
In the beginning of their romance, Kennedy states that Mary was warm and loving to his children, Kathleen ("Kick") and Bobby, III. After they were married and Mary was pregnant, her behavior changed and she began to abuse the Kennedy children. He writes:
"During our early courtship, Mary was a wonderful friend and mother to my children from my first marriage, Robert Francis ("Bobby") born on September 2, 1984 and Kathleen Alexandra born on April i3, 1988. However, soon after our marriage, Mary began to be abusive toward both my children and particularly hateful toward Kick.

For many years, I was unaware of the intensity of Mary's abuse and violence toward Kick. However, after only three years of marriage, I saw enough evidence of troubling conduct to trigger my efforts to divorce Mary.

By that time, Kick's mother, Emily, had remarried and was living in Washington D.C. Bobby and Kick flew up to stay with me three weekends a month. Nearly every Sunday, before I drove them to LaGuardia, Kick would lose some vital item of her travel kit, for example, her wallet or plane ticket. Exasperated by the weekly stress of this routine, I gently chided Kick, then 9 years old, that she had to be more responsible about keeping track of her things. Her eyes filled with tears and she said to me, 'Daddy, I think Mary is stealing from me.' I hugged her and said, 'don't say that, Mary loves you, she would never do anything to hurt you.' She looked me in the eye and said, 'No, Daddy, Mary hates me.' A few weeks later, looking for something in Mary's bureau, I found a collection of  lost items concealed beneath a layer of Mary's clothing."
This is common behavior for many BPD women whose partners have children from a previous relationship. She intensely hates and resents anyone, even a child, whom her partner also cares for and loves. Children, parents, siblings, friends and exes are viewed as competition for her husband's or boyfriend's time, attention, resources and love and, as such, they must be eliminated. Isolation and forced family and social estrangement is a common abuse tactic employed by many individuals with BPD.
Oftentimes, a BPD woman will actively campaign to eradicate these other relationships that she perceives as a threat. It appears that this is what Mary Richardson Kennedy was attempting to do by gaslighting both Kick and her husband. Her twisted logic was probably something like this: "If I make the visits as stressful and as unpleasant as possible and make Kick look irresponsible, etc., perhaps the visits will stop and I will no longer have to compete for attention with a 9-year old girl nor will I have to be reminded that Bobby had a life and a relationship before me."
Kennedy continues:
"Soon afterward, I began to see additional evidence of Mary's subtle but relentless campaign to make my children  unwelcome in my home and to make them feel that they were a burden on her life. Mary's conduct caused me daily anxiety and a kind of heartbreak beyond my prior imagination, but it would be years before I knew the whole story."
The Daily Beast also reports that Kennedy alleges:
"Kick told him that Mary would take her into a closed room to harangue her about her many supposed faults, including the way she dressed. On at least one occasion, she slapped Kick for speaking critically to one of Mary's children, according to the affidavit."
No One is Safe from the Narcissistic Rage of a Desperate BPD, Not Even the Family Dog
The passages above are only the tip of the iceberg concerning the abuse Mary perpetrated upon Kennedy and their children. She killed the family dog in order to entice Bobby to return home to comfort her the children:
"On May 26, 2011, Mary ran over and killed the dog, Porcia, in the driveway [after the separation]. She had [our youngest son] Aidan call me to tell me. He was disconsolate and crying. I asked to speak to Mom and Mary came on the phone. She said I should come over and spend the night in my old room with the kids who were distraught. She said she intended to kill herself unless I called off the divorce and unless I promised to recommit to the marriage. She promised that if I came over she would stay in her room and wouldn't see me or harass me.

I drove over in a tow truck with my boat on the trailer in preparation for a planned trip to Cape Cod the following day. When I got there, Aidan was in Mary's room. Mary was intoxicated. I opened the door and she leapt out of her bed and hit me with a roundhouse punch that, had I not blocked it, would have undoubtedly broken my face.

Pointing to Aidan, she screamed, 'You told this child you didn't love me?' and hit me again, raining blows down on me as I backed down the hall. She struck me maybe 30 more times or more. I moved slowly backward because she was drunk and unsteady and I didn't want her to tumble over the banister. She screamed at Aidan as she hit me. 'He is a demon. He is a demon. He is the most evil kind of man in the world. Everything he does is evil and a fraud. He is a philanderer, an adulterer, a sex addict.' Aidan was crying. I backed down the back stairs blocking her blows—and dodged out the kitchen door. She pursued me, pummeling and pushing me with her fists all the way."
Although killing a dog is extreme, it is not uncommon for individuals with BPD to manufacture crises in order to manipulate their partners, exes and children. I work with several women clients whose partners were once married to women with BPD, both diagnosed and undiagnosed. They have recounted incident after incident of non-emergency emergencies and crises BPD exes create in order to get their ex-husbands/boyfriends to come back and rescue them the children.
The Kennedy's long-time housekeeper told The Daily Beast about additional violence she witnessed:
"Once, during dinner, Mary grabbed a plate of spaghetti and threw it all on Bobby in front of the children . . . Once they were having a fight while Bobby was taking a bath. We heard lots of noises upstairs. Mary came down the stairs and took the car and left. Five minutes later, Bobby came down. My sister asked, 'Are you OK, Bobby?' Bobby's face was really white. And then my sister said, 'What happened to you?' And he said, 'Mary attacked me in the bath with scissors.'?"
Physically assaulting your husband is domestic violence. Assaulting your husband in front of the children is child abuse and so is parental alienation. Mary Richardson Kennedy appears to be a batterer. Killing a small animal also makes her a sociopath, in my opinion.
This is beyond manipulative and sadistic. She killed the children's beloved pet in order to score some face time with her ex. She didn't care about the children's feelings or the dog or even about Kennedy. All she seemed to care about was herself, her wants and her pain. This is another trademark of Borderline Personality Disorder. Little to zero empathy and utter tunnel vision regarding their feelings.
If the roles were reversed and Bobby Kennedy had abused Mary in the ways she abused him, rationalizing that her alcoholism drove him to attack her, would so many people be so quick to defend him as they are doing for Mary? Violence is NOT an acceptable response to marital infidelity, no matter what some women (and men) think.
If the roles were reversed and Kennedy had hung himself and Mary came out with this tale, she would be lauded as a brave and courageous woman. Because it's a man who is being honest about the abuse he suffered at the hands of an incredibly disturbed woman, there's public outrage. Double standards much?
Nighttime Rages, Otherwise Known as the Midnight Feeding Frenzy
Many of my clients and Shrink4Men participants report that the attacks, rages and abuses of their BPD partners become worse at night after they've been at work all day. It's as if many of them are just spinning their wheels throughout the day and then lash out, needle, poke, harangue and want to "talk" at the end of day when their partners are tired and wanting to relax and/or go to sleep.
Bullies and abusers like their targets to be in a weakened state. It makes it easier for them to abuse. Also, by depriving their victims/partners of sleep, it keeps them off-kilter. Sleep deprivation is a common torture tactic used in POW camps. It would seem Mary Richardson Kennedy exhibited this behavior as well. The Daily Beast reports:
"Bobby couldn't understand what was happening to this beautiful woman he adored. She would be fine during the day, but he came to dread the evenings. 'She would go into a kind of altered state which we came to call her 'episodes,'?' Bobby said in his affidavit. 'Her features would change with her jaw set forward, her face paled, her eyes notably darkened, her voice alternatively breathy or hard. Mary's mood vacillated between rage and self-pity. Her behavior often became violent and destructive.'

Sometimes in the middle of the night, Bobby would awake to find Mary standing over his bed, beating him, according to the affidavit. Bobby tried to protect himself from her punches and even once jumped out a second-story window to escape."
Suicidal Threats, Selective Amnesia, and Meaningless Promises to Change
Kennedy tried to divorce Mary for the first time in 1997, just 3 years after their marriage. According to the affidavit, her response to impending "abandonment" was volatile. She threatened to commit suicide after she first told the world that Kennedy is a "monster." From The Daily Beast:
"Whenever Bobby mentioned divorce, she would threaten suicide, but the next morning she would be calm and gentle. She would say she was sorry and didn't know why she was acting this way. For a time she would be her old wonderful self at night as well as during the day, and Bobby had renewed hope, the affidavit said."
It is very common for the BPD to return "back to normal" after raging and spewing vitriol. I liken it to emotional projectile vomiting. As their partner, you are expected to pretend as if nothing untoward happened, even though you're standing there, still dripping in their emotional vomit. If you do not accept her "apology" and apologize for "your part" in her rage, you will often be subjected to more rage and emotional projectile vomit.
The Jekyll and Hyde nature of BPD individuals is often confusing to their partners. How can she go from being so sweet to something like that scene in The Exorcist in which Linda Blair's head spins round? This causes a profound cognitive and emotional disconnect for many of my clients. It's very hard to reconcile the fact that the sweet, charming woman and cruel, controlling abuser both reside in the same person.
Also, the moments of kindness and promises to "make things better" often give my clients false hope, which is inevitably dashed after each new rage out or act of covert abuse. According to The Daily Beast, Mary was in and out of therapy for years, including family counseling, but nothing got better. Unfortunately, many BPD sufferers are highly treatment resistant and Mary Richardson Kennedy had the material resources to obtain the very best psychiatric care. It didn't help.
Extramarital Affairs Do Not Cause Borderline Personality Disorder
It may exacerbate the condition, but marital infidelity is not the cause of the kind of behavior Mary exhibited as the Richardson family claims and so many female commenters on the Internet claim. In fact, Mary's abusive and unstable behavior may have led Kennedy to seek comfort elsewhere. This is also not an uncommon situation.
While it is better to end a marriage before beginning a new relationship, many men live in fear that their BPD spouses will carry out their threats regarding divorce. Common threats include the threat of suicide, false allegations of sexual abuse and domestic violence, the threat of financial destruction, the destruction of the man's reputation, and the destruction of the man's relationship with the children. These are very real threats. Thanks to VAWA (the Violence Against Women Act), all a woman need do is point her finger in accusation at a man, without any evidence, and she can destroy his life. According to Kennedy's affidavit, Mary made all of these threats.
Kennedy writes in his affidavit:
"She regales her family, her friends, and our children and strangers with a wide range of disparaging falsehoods about me. She repeatedly says she will call the police and say that I beat her if I threaten to leave her. She makes extraordinary efforts to turn our children against me."
If Kennedy's affidavit is true, then Mary no doubt had these issues long before her relationship with him. These kinds of characterological issues begin in childhood because of extreme abuse, neglect and/or faulty brain wiring, which is probably why her family of origin is working so hard to deny her problems and blame Kennedy. The Richardsons no doubt have a stake in hiding their own dysfunctional family secrets.
As Mellaril, one of the Shrink4Men Forum moderators and site contributors, has so astutely observed, "These individuals aren't who they are because of the relationships they've had, they have the relationships they have because of who they are."
DARVO – Deny, Attack and Reverse Victim and Offender
Many individuals with BPD and related personality disorders are masterful at portraying themselves as victims, when, in fact, they are the aggressors. There is a psychological phenomenon described by Dr. Jennifer Freyd, PhD of the University of Oregon who specializes in trauma called DARVO. DARVO stands for Deny Attack and Reverse Victim and Offender.
Many abusers engage in DARVO when confronted with exposure of their disgusting behavior and/or when they experience unwanted consequences for their abusive behavior. One could argue that Kennedy's affairs were a consequence of the abuse and instability in his marriage. Instead, Mary used his infidelities to portray herself as the victim, gather sympathy from friends and family and to smear Kennedy.
The Daily Beast reports:
"By 2003 Bobby wanted out, and he started living a single man's life. He began an affair that lasted three years, but after Mary made several halfhearted suicide attempts it scared Bobby so much that he broke off the relationship, according to the affidavit. And then he returned to trying to forget in a series of short-lived affairs.

But Mary learned about the affairs, and she began telling her friends and her family. And a number believed that by having these outside relationships Bobby was emotionally abusing his wife. 'Mary talked about going to therapy a lot with Bobby and talking about all his affairs,' says one of Mary's friends. 'She tried very hard, and part of it was going to therapy and talking about it'."
It is regrettable that Kennedy had a series of affairs, but it is certainly understandable that he would seek peace and comfort, no matter how brief or illicit, elsewhere. Kennedy's affairs seem to be a symptom of Mary's many abuses rather than the cause of her abusive behavior.
It's the BPD backward logic that many individuals with the condition seem to exhibit. It's like saying, "My husband abused me! Just look at this cut on my knuckles!" What did your husband do to cause the cuts? "His nose got in the way of my fist when I took a swing at him! Abuuuuuuuuse!"
The WTF Moment and the A-Ha Moment
In 2006, Mary's psychotherapist, Sheenah Hankin, told Bobby that Mary suffered from BPD. She recommend the standard reading material, such as I Hate You, Don't Leave Me by Jerold J. Kreisman and Hal Straus. According to The Daily Beast, that's when Kennedy first began to understand what was going on with his wife. Many men and women who arrive to Shrink4Men experience similar WTF and A-ha moments. Apparently, Mary met 9 out of the 9 criteria to be diagnosed with BPD (only 5 are necessary).
Kennedy and Mary arranged for her to see prominent Harvard psychiatrist and Borderline Personality Disorder (BPD) pioneer, Dr. John Gunderson in an effort to get her help. Dr. Gunderson has publicly acknowledged that Mary Richardson Kennedy suffered from BPD. He states:
"I was convinced the diagnosis of BPD was correct. At the heart of this disorder is a hypersensitivity to other people, such that they can perceive rejection and anger from others when it isn't there, and when it is there, they react with even more desperation. It is thought that this hypersensitivity is present even in childhood, during which they will often feel neglected or mistreated. That sets the stage for their search for an idealized caretaker. The caretaker oftentimes gets exhausted by the unrealistic expectations. But the caretaker finds it difficult to leave as the partner threatens to kill him or herself."
Many of my clients and participants on Shrink4Men comment on the overlap of narcissistic and borderline behaviors in their wives, girlfriends, exes, parents, and siblings, etc. This is because narcissism is very frequently present in individuals with BPD.
In fact, the greater the degree of narcissistic traits, the more treatment resistant they are (and sociopathic), in my opinion. Mary seemed to have many narcissistic traits. According to The Daily Beast, she appeared to be overly concerned with public appearances, status conscious, materialistic and a bit of a social climber. I'm not surprised she went through over a decade of treatment with zero results. The alcoholism also no doubt exacerbated her condition.
A Relationship with a Borderline Individual Rarely Ends Well
They cannot tolerate rejection, abandonment, feelings of inferiority or exposure. Mary was facing all four with her impending divorce and loss of custody. Many BPD sufferers try to destroy their partners for "abandoning" them and often destroy themselves and the children in the process.
Allegedly, Mary had been trying to block the children from spending time with their father. When she discovered Kennedy was about to file the affidavit cited here, she begged him not to expose her true nature and used access to the children as a bargaining chip in the summer of 2011.
Kennedy writes in his affidavit:
"On Tuesday, June 28, 2011, after reading this affidavit and pleading with me not to file it in court, Mary told me by phone that she would allow me to keep the children during July and August at my house at the Cape. I am grateful for this settlement, but based upon her past behavior, I have little faith that she will abide by this. The following day she told me she had finally signed a child custody agreement and sent it to her lawyer. She promised I would have it in my hand my Tuesday, July 5. On that date, my lawyer called Mary's lawyer, Peter Bienstock, who told him he never received anything from Mary. Mary called me many dozens of times every day over the July 4 weekend, screaming, crying, threatening to destroy me and telling me she was on her way up to visit.

For the sake of my children and for my own safety and sanity, I need protection from this court to minimized any contact between Mary and myself by granting the requested injunction for a protective order and requiring Mary to sign a fair child custody agreement."
Less than 8 months later, when it became clear that Mary would not be granted custody due to her continued active alcoholism and non-compliance with court-mandated therapy appointments, Mary hung herself. She seems to have staged it so that Bobby would find her body, and he did.
Bobby and the family housekeeper found her hanging in the barn; her last angry and emotionally manipulative act. No one should have to see something like that. Mercifully, the children did not, but in her blind selfishness, self-inflicted pain and self-pity, Mary does not seem to have considered the children.
In fact, she seems to have been more interested in proving what a bastard she thought Bobby was to the children and the world than staying alive for her children and choosing to fight to get well. One wonders what she told the children about spending time with their father? Did she accuse them of abandoning her, too, as so many alienating mothers do?
Regarding Mary's suicide, Dr Gunderson states:
"Her suicide was both a statement of hopelessness about her prospects of staying married and it was an angry statement of her perception that she had been abandoned and betrayed. There were two sides to it. One was that she was a horrible person who nobody wanted. The other was that she was an abandoned waif who had been mistreated. And both of these things are inherent in this dramatic suicide."
Exactly right. Furthermore, it was very prudent of Kennedy to insist upon supervised visitation of the children, otherwise, this could have ended with the murder of the children and a botched suicide attempt of Mary with the always popular, "I blacked out. I have no memory of murdering MY children, My husband was abusive and I murdered MY children to protect them" spin by "clever" defense attorneys and the lemming-like critical reasoning skills of mainstream media — much like Theresa Riggi, Fiona Hutchinson, Kelli Lynn Murphy and other disordered, high-conflict women who murder the children to punish their ex-husbands for divorcing them.
Nevertheless, Mary's suicide is the ultimate act of violence and anger directed at her loved ones. Yes, she was no doubt in great pain and emotional turmoil, but this is ultimately a woman who had every advantage and resource at her disposal and chose not to do the hard work to try to get well. By staging her suicide in such a fashion, she got the last word and showed the world what a "victim" she was" or as another Shrink4Men moderator stated, "She SHOWED THEM ALL!"
Mary chose to do what many individuals with BPD do, continue to blame others for their misery and lash out and abuse the people who love them. It's very sad, but at least she didn't take the children with her.
Wherever Mary Richardson Kennedy is, I hope she is finally at peace. And now, maybe her surviving family members can finally find some peace as well.
*There are similarities in relationships with men with BPD, however, because of law enforcement and Family Court female/mommy bias, it is far easier for women with BPD to abuse their male partners via children, the police and family court through PAS (parental alienation syndrome) and false allegations of sexual abuse and domestic violence.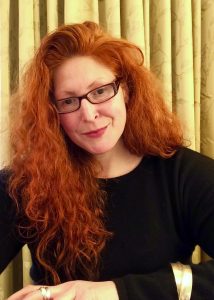 Counseling with Dr. Tara J. Palmatier, PsyD
Dr. Tara J. Palmatier, PsyD helps individuals work through their relationship and codependency issues via telephone or Skype. She specializes in helping men and women trying to break free of an abusive relationship, cope with the stress of an abusive relationship or heal from an abusive relationship. Coaching individuals through high-conflict divorce and custody cases is also an area of expertise. She combines practical advice, emotional support and goal-oriented outcomes. Please visit the Schedule a Session page for more information.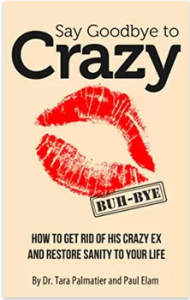 Want to Say Goodbye to Crazy? Buy it HERE.